The faucet aerator prevents water leakage, maximizes functioning conservation by 30% to 70% compared to sink faucets with a standard aerator.

Can be used for kitchen faucet, sink faucet, bathroom faucet and other faucets.

The dual-function sink aerator is made of high quality material which is durable.

The faucet aerator has 7 color modes in total.
Simply take out your old faucet head and install the faucet aerator, easy as unscrewing a lightbulb!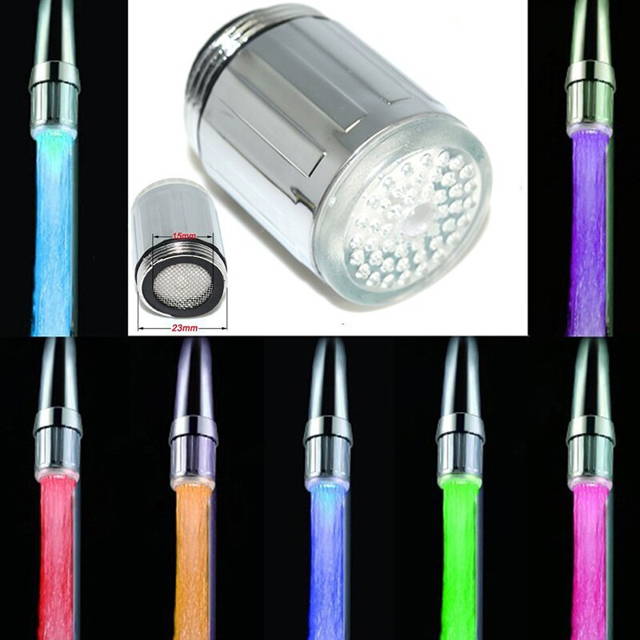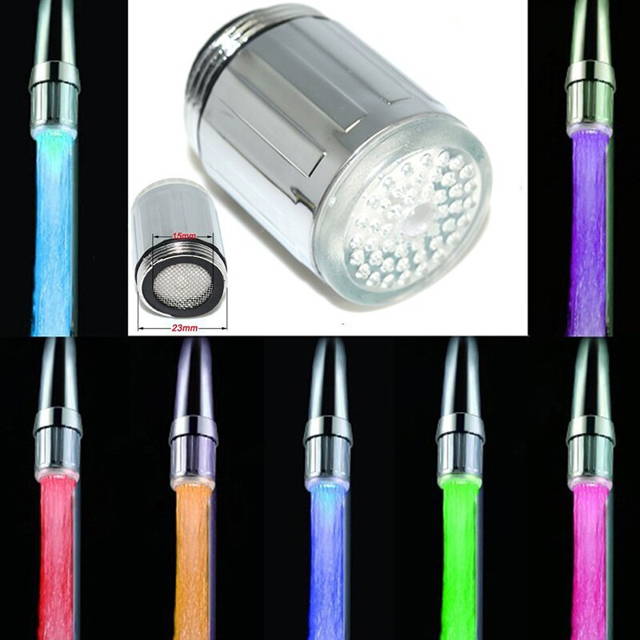 Our faucet aerator can fit to kitchen faucets and bathroom faucets. The aerator conserves water by allowing air mixing with water, which is also environmentally friendly. The aerator comes with a faucet adaptor which fits most of the faucets worldwide so you do not need to worry about it!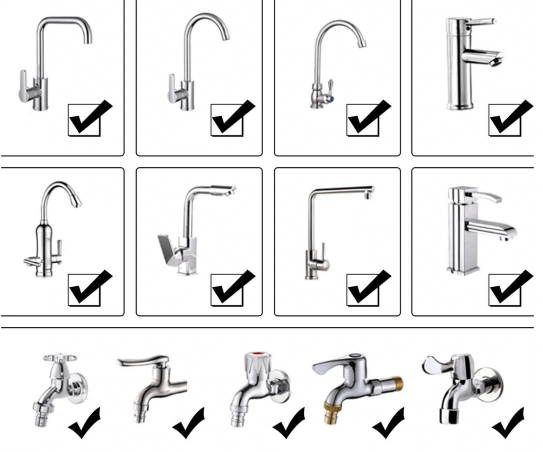 Can't find your question?
e-mail us support@360faucets.com
How can I know if the aerator will fit to my faucet?
Our Faucet Aerator has universal traditional fitting.
Is the aerator safe and user friendly?
Our Universal Faucet Aerator introduces air into the water flow, producing a larger water flow, which is soft to the touch. Our product is made of durable material, suitable for almost any sink faucet for example; kitchen faucets, bathroom faucets, etc.
What is the material of the aerator?
Our aerator's materials are Copper & ABS. It is also Chrome plated.
Is the payment process secure?

Yes. The entire form is encrypted and securely processed directly with the issuing merchant (VISA, MasterCard, Paypal, American Express or Discover).
How can I track my order?

Please use our track my order page for tracking your orders.
You can buy it directly from our website. We do not sell anywhere else. This product is not sold in stores.