Buy 2, Get 10% Off
Buy 3, Get 10% Off + 1 Free
Estimated Shipping Times:
USA | 3-10 days
AUSTRALIA | NEW ZEALAND | 3-12 days
CANADA | 3-22 days
UK | 3-7 days
Europe | 3-12 days
Rest of the World | 3-13 days
30 Day Money Back Guarantee
We value our customers as our #1 priority. We have a strong 30 day guarantee policy.
Just e-mail our support team and they will assist you on the return process.

Removes the residual chlorine in the water, heavy metals, impurities, bacteria and antioxidant.

Cleans the water with a variety of precious minerals which then are absorbed by the skin. Perfect for skin health.

Adjusts the PH value of the water for better hair health. Purifies the water by releasing negative ions.

Get ready for an amazing shower experience!
Your shower could be ruining your hair & skin health and it has nothing to do with the products you use. When showering, we breathe dangerous chemicals & absorb them through our skin. Crystal Shower compacts water through a four stage process, a purifying ionic filter and three types of mineral stones designed to filter and soften the water while reducing bacteria, heavy metals, chlorine & fluoride.

Filters the residual chlorine in the water, heavy metals, impurities, bacteria, and antioxidant.

Negatively charged ions help soften your skin and remove impurities from water. Perfect for skin health.

Adjusts the PH value of the water for better hair health. Purifies the water by releasing negative ions.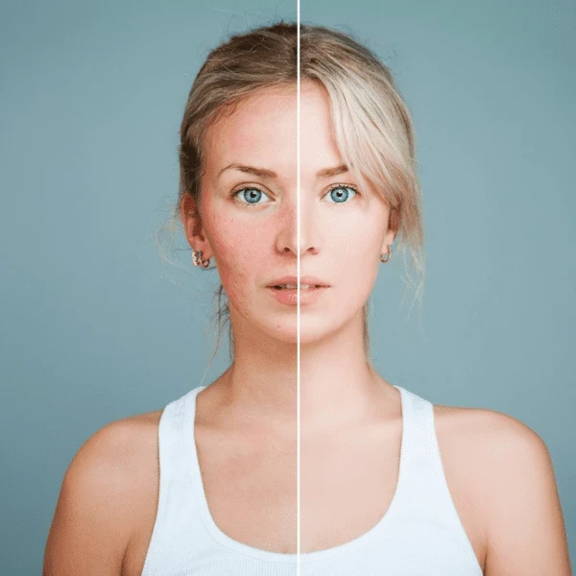 You might be asking yourself, how can the water harm my health?
The chemicals and pollutants in the water can affect your skin, nail and hair health. Until they rip up the pipes in every city, this problem will persist.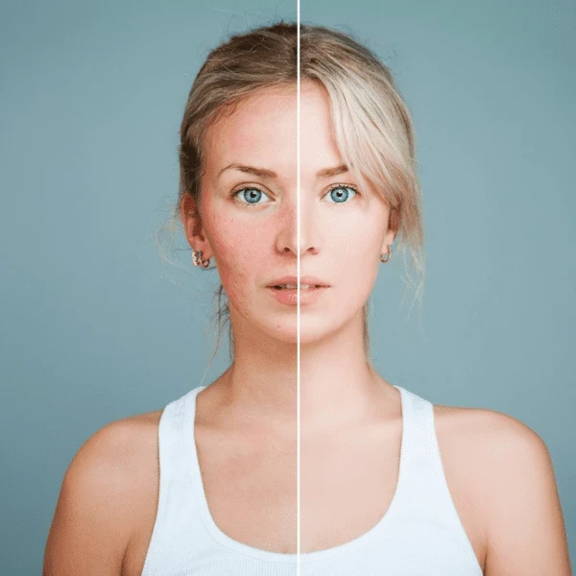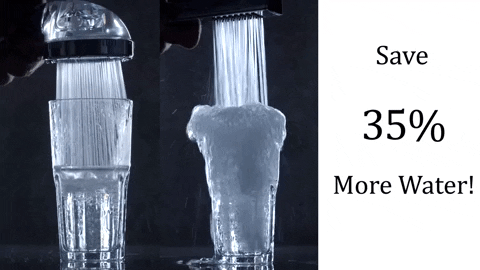 Crystal Shower saves 35% water and increases the water pressure up to 200%. The jet-setting will show you what you've been missing if you are used to a low water pressure. Pack some power back into your shower with this option. The rainfall setting creates a relaxing shower experience with a steady water flow. The massage setting helps to ease those daily aches with a focused water stream.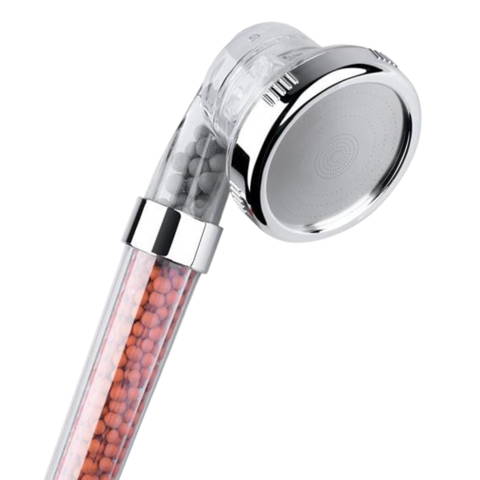 4 out of 5 people don't know that water is a major determinant for your health!
Our shower head filters the water and fights against the harsh chemicals and bacteria that works their way into your shower. By passing through our stones built into the shower head, they are filtered, so you can enjoy clean water every single day.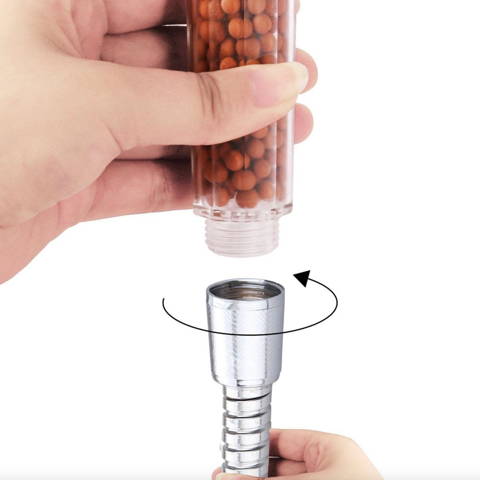 Simply twist the shower head to your existing hose.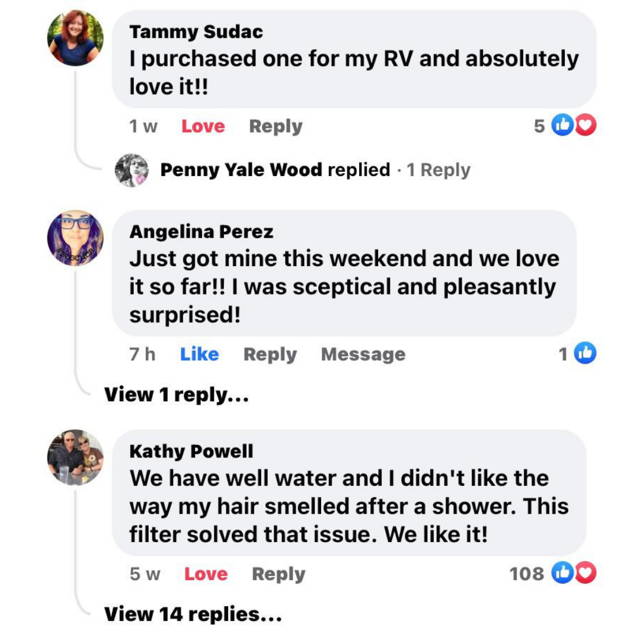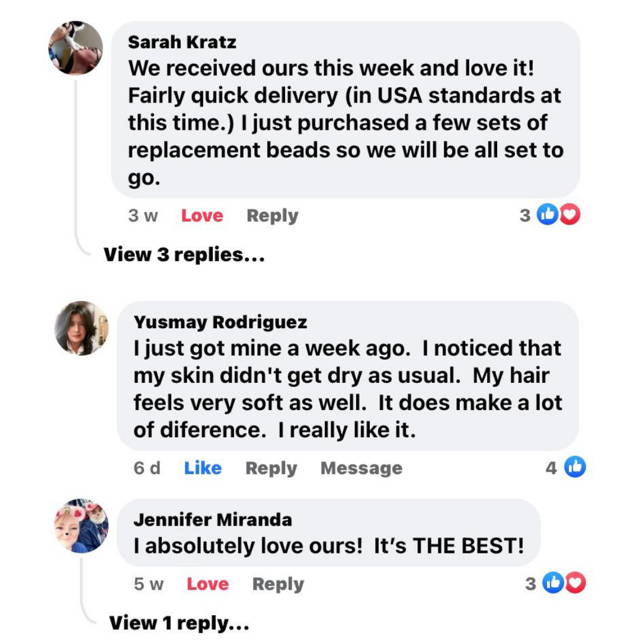 Can't find your question?
Reach our support team at
support@360faucets.com
Will it fit in my shower setup? How long will it take to install?
Yes! Crystal Shower has international traditional fitting if you have a hand held shower setup. It takes 1-2 minutes to install, as easy as unscrewing a lightbulb. If you have a wall mounted shower, you could purchase the Shower Head + Hose & Holder Kit in order to transform your wall mounted shower into a hand held shower.
Does Crystal Shower comes with any warranty?
Yes! We offer a hassle-free warranty. We are confident that you will enjoy the therapeutic benefits of Crystal Shower. We truly believe we make some of the most innovative products and we want to back you up with a risk-free 30 Day Money Back Guarantee. Buying items online can be a daunting task, so we want you to realize that there is absolutely ZERO risk in buying something and trying it out. If you don't like it, no hard feelings we'll make it right.
How long does the mineral stones last?
It really depends how contaminated your water is. The more contaminated the water the sooner you should replace. You will be able to visibly see in more extreme cases when you should change them out. Generally six months to a year is a good rule of thumb. You can order new mineral stones directly from our website.
How fast can I notice the difference?
It filters your shower water instantly! Customers are reporting that they saw a difference in just 2-3 showers using Crystal Shower.
What are the material of the stones?
The stones are our ceramic and negative ion activated maifan stones. Maifan Stone is a special mineral rock which has been used for centuries to treat various skin diseases. 😊 Our maifan stones will turn hard water into soft and filtered water. The new mixture of filtering stones significantly reduce chlorine, fluoride, chloramine, limescale, calcium, sodium, chemicals, iron, lead and harmful bacteria in the shower water. Maintain water pH balance and increase water purification.
What does the package look like?
You will receive a package with our logo on it. The shower head will be bubble wrapped. You can be sure that your order will be delivered to you safely and quickly as promised.